Here you will find Vail real estate listings and homes for sale. You may also search ALL Vail Real Estate in the entire metropolitan area.
| | | |
| --- | --- | --- |
| All Listings | Under $400,000 | $400,000-$500,000 |
| $500,000-$600,000 | $600,000-$700,000 | $700,000-$800,000 |
| $800,000-$900,000 | $900,000-$1,000,000 | Over $1,000,000 |
Search Vail Colorado By Property Type:
Refine your search by bedrooms, baths, acres, age, fireplace, etc with our Advanced Vail Listing Search.

Search Vail properties by Map
Pitkin County Colorado Real Estate - search all real estate listings in Pitkin County, CO
Eagle County Colorado Real Estate - search all real estate listings in Eagle County, CO
Vail Ski-In / Ski-Out
ALL Vail Ski In Ski Out - all homes and condos in the entire metropolitan area
Vail was founded by Pete Seibert. Detailed information about how how the Vail Ski Resort came into existence can be seen in the photo below.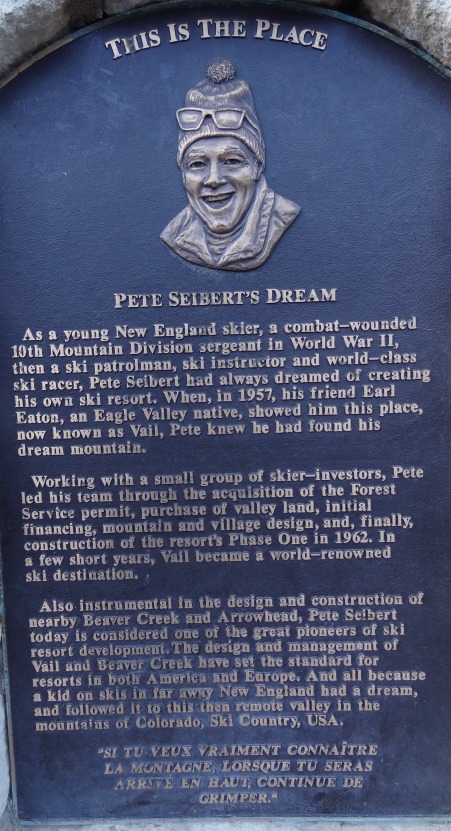 Vail real estate for sale includes condos, townhomes, duplexes, single family homes, chalets, homesites and more. Over the past few years, prices of homes and number of sales have both been on the rise. Sellers will find that now is a great time to list their home. Those who have been thinking about purchasing will be able to find several homes at good prices which fit their criteria and should not hesitate to buy the property of their dreams. Everything ranging from ski in ski out homes and condos to secluded mountain getaways are available. Buying a condo or townhome allows residents to be part of a select network of individuals who enjoy wonderful amenities and activities. Duplexes offer opportunities for a wide range of persons including investors, those seeking a second / vacation home, or those living in Vail full time. Buyers of even the most discerning taste will find the prestigious homes available to possess luxury and elegance which is second to none. Those who are wishing to custom build their own home will find homesites on which they can construct the house of their choice.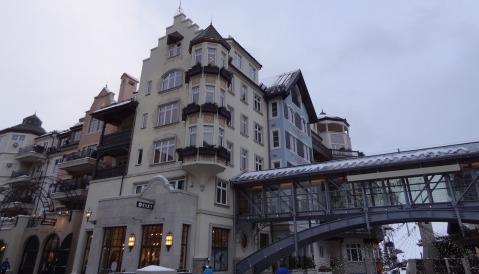 GENERAL
Vail is located in Eagle County Colorado and has a year round population of approximately 5,000 persons. It has an alpine climate with over 275 days of sunshine and more than 300 inches (762 cm) of snowfall per year. Vail is surrounded by the White River National Forest and operates under special use permit from the United States Forest Service. Built in December of 1962 to support the Vail Ski Resort, it has the distinction of being founded as a ski town - unlike many other Colorado ski destinations. Named after Charles Vail who built a highway through Vail Valley decades earlier, the town draws influence from both American and European culture. Many Vail lodges have hand painted floral exteriors similiar to those found within alpine villages in Europe. Vail features cobblestone streets and part of Vail is pedestrian friendly.The town has the largest free shuttle bus system in the United States. Interstate 70 serves as the only road to or from Vail and has exits providing convenient access to Vail Pass, the town of Vail, East Vail, and West Vail. Eagle County Airport has connections to over 100 cities in North America. Vail has excellent medical facilities such as Vail Valley Medical Center, the Steadman Clinic and Howard Head Sports Medicine Center. For families with children living in Vail, the area is home to top-rated public and private K-12 schools. Additionally, there are several colleges in the nearby regions which offer unique curriculum and learning opportunities to students. Gore Valley Trail and the North Recreation Path make up 15 miles (24.1 km) of recreational paths which run throughout East and West Vail.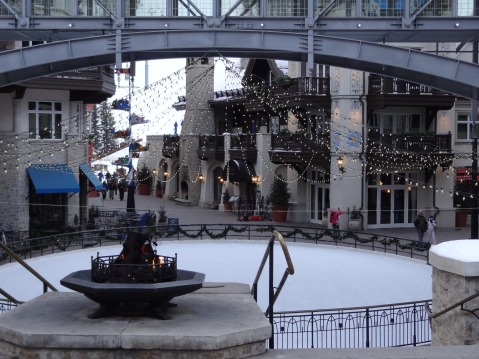 SUMMER / YEAR ROUND ACTIVITIES
Vail enjoys warm and pleasant summers with temperatures ranging from the low to mid 70s occasionally reaching up to the 80s Fahrenheit (21 to 31 degrees celsius). Backcountry hiking and mountain biking are amongst the most popular outdoor activities during the Summer months. From June to September, Adventure Ridge has Gore Creek mini golf, disc golf, wall climbing, motor tours, and horseback / pony riding. Free lawn sports include dino dig, bocce ball, horseshoes and the "slackline" park - where persons balance on a 2 inch (5 cm) wide webbing ranging from 10 (3 m) to 40 feet (12 m) in length. Slacklining has become an increasingly popular activity in Vail and is often used for training purposes by skiers, snowboarders, gymnasts, climbers and cyclists. Swimming or relaxing by the pool can be enjoyed in nearby community recreational facilities. Other popular outdoor activities are fly fishing, white water rafting, paddle boarding, chairlift / gondola rides, and zip-lining. The Vail Recreation District plans future remodeling and rennovation of the Vail Golf Club and Ford Park to include many new amenities and expansions as well as to improve aesthetic appearance, services, and overall guest experience. For those who need a break from the outdoors, Vail Valley spas offer massages, facials, spa days, and full-service resort spas with activities such as personal training, fitness classes, yoga and more. Gymnastics, Trampoline, and Martial Arts classes are available for all ages and ability levels year-round. The Gerald R. Ford Ampitheater has classical orchestras and is known for its outstanding natural acoustics and gorgeous views. Other nearby performing arts centers offer ballet, musicals, concerts and comedy. Fine art galleries feature work from local and world reknowned artists. The Masters Art Gallery at Vail is considered a "must see" for those who appreciate a variety of fine art.