GENERAL
Beaver Creek is in Eagle County, Colorado directly south of Avon. From U.S. Route 6, it can be reached by Village Road which becomes Elk Track Road as it travels to the south. Beaver Creek Resort is comprised of three villages - Bachelor Gulch, Arrowhead and the Beaver Creek Village. The town features over 1,800 acres (7,350,00 m2) of skiable terrain. It is home to world class fine dining and shops. Its nightlife includes taverns / bars, concerts, broadway performances and live jazz. Served by the Eagle County school district, Beaver Creek is great for the entire family. It has an ice skating rink in the center of the village, the Vilar Performing Arts Center and the Small World Play School & Nursery for young children. Notable landmarks and places to stay in town are the Beaver Creek Lodge, the Charter at Beaver Creek, and the Park Hyatt Beaver Creek Resort and Spa. First settled in 1881 by George Townsend, Beaver Creek was later purchased by Vail Resorts and modeled after European towns such as Val d'Aran, St. Moritz, and Cortina. Beaver Creek Resort was envisoned by Earl Eaton in the 1950s and became a reality as part of Colorado's bid to host the 1976 Winter Olympic alpine events. Planning for the ski resort at Beaver Creek was among the first in the world to be done with three dimensional computer modeling. Beaver Creek's land is part of the National Forest System and operates under special use permit from the White River National Forest. In 1980 Beaver Creek was opened to the public and hosted the World Ski Championships in 1989. It has become a regular host to Alpine skiing World Cup events. Beaver Creek is a splendid environment known for its magical surroundings, intimacy and grandeur.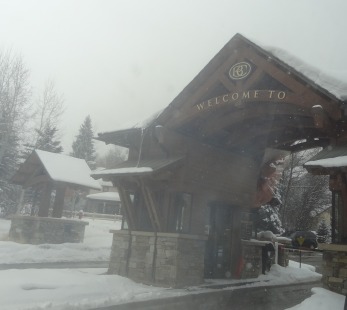 SUMMER / YEAR ROUND ACTIVITIES
Beaver Creek is host to many Signature Events, races, activities, and festivals each summer. The AEI (American Enterprise Institute) holds a world forum each year in the town. Local and Nationally known chefs serve up a variety of cuisine. Races such as the Beaver Creek XTERRA, the XTERRA Trail Run, the Oktoberfest Shuffle, and the Summer Solstice Trail Run are held. Festivals for wine, antiques and the arts take place. Activities include horseback riding, ice skating, tennis, hiking, chairlift rides, mountain biking, golfing (and minature golfing), bungee trampolining and more. For those with children there are opportunities such as the Climbing Wall and the Beaver Creek Children's Museum. Regardless of the time of year, no one will get left out of the fun in Beaver Creek.