Here you will find Avon Colorado real estate listings and homes for sale. Avon is located conveniently near both the Beaver Creek and Vail ski resorts. You can also search properties using our ALL Vail Property Search that has all of the properties in the entire metro area.
All Listings
Under $300,000
$300,000-$400,000
$400,000-$500,000
$500,000-$600,000
$600,000-$700,000
$700,000-$800,000
$800,000-$900,000
$900,000-$1,000,000
Over $1,000,000
Search Avon Colorado By Property Type:
Homes Condos Townhomes Land
Refine your search by bedrooms, baths, acres, age, fireplace, etc with our Advanced Vail Listing Search.

Search Vail properties by Map
Pitkin County Colorado Real Estate - search all real estate listings in Pitkin County, CO
Eagle County Colorado Real Estate - search all real estate listings in Eagle County, CO
Vail Ski-In / Ski-Out
ALL Vail Ski In Ski Out - all homes and condos in the entire metropolitan area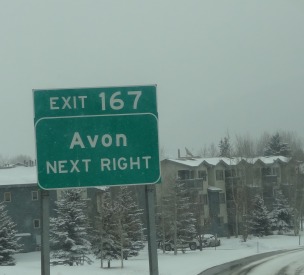 The town of Avon is found in Eagle County Colorado. With a population of 6,500 persons it serves as the "gateway" to the Beaver Creek Resort and is located approximately 2 miles north of the town and 10 miles west of Vail. With its first rail station opening in 1889, Avon (originally spelled "Avin") was later incorporated in 1978. Avon has free public transportation within its town which consists of the neighborhoods of Mountain Star, Eagle-Vail, Wildridge and Wildwood. The Gondola Express shuttle bus provides service to Avon Station where the Riverfront Express high-speed gondola takes skiers to Beaver Creek landing within minutes from the slopes. The ECO Transit has routes to Dotsero, Edwards, Gympsum, Eagle, Leadville, Minturn, and Vail. Avon is 27 miles from Eagle County Airport. Real estate and homes for sale in Avon range from the mid $500,000s to over $10 million but are usually priced between $1-$2 million. Avon hosts the largest 4th of July celebration in the Rocky Mountain region each summer. Nottingham Park, located near the center of town provides wonderful jogging, walking and bicycling opportunities in addition to hockey and ice-skating in the winter months. Avon is said to have been named after Avon River Valley in England - the birthplace of William Shakespeare.