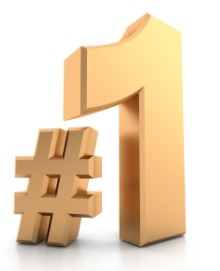 SkiHomes.com was founded with the vision of creating the ULTIMATE ski and snowsport real estate resource! We believe in offering the best solutions and groundbreaking technology supported by top notch customer service to give our clients an unmatched level of satisfaction. We can answer any questions you may have about the Colorado Ski Real Estate market as well as provide you with property sale histories, comparable market analysis & more to ensure that you have the most thoroughly researched and up to date information available when making your home purchase. Our team has extensive experience helping clients find the perfect ski home, chalet, villa, condo, ski in ski out property & more.
Buyers' Representation
By acting as your Buyer's Representative, we will save you time by showing you the only the properties that meet your requirements. We can assist with things such as prioritizing the most important features of your new ski home, giving you information on different subdivisions, acting as a guide for the local area, help with obtaining financing and much more! Our team will make the home buying process much more efficient & easier than trying to do it alone.
When you find a ski property you like, we will help to determine an offer by researching comparable ski home prices in the area. Next we will make sure you get the best terms with your offer by negotiating strongly on your behalf to ensure that you get a great deal.
It's our job to look after your best interests, and we will do so at no cost to you as a buyer.
If you're ready to start house hunting, you can search real estate listings now in Aspen or Vail, Colorado. You can also refer to our Buyer's Guide for helpful tools and buying advice. To start working with an agent right away, please contact us.

We understand that your time is valuable. If you would like for us to do all of the work, fill out our Home Finder and we will use that information to do all of the searching for you!
Sellers' Representation
We know that selling your home can be very challenging. Put our team of experts and the power of SkiHomes.com to work for you! Our marketing effort is UNMATCHED! And with our years of experience and our highly trained professionals, we can make the entire process easier, better and less stressful for you. We will help guide you through the entire process: advertising, open houses & pre-qualifying potential buyers, private showings, contract contingencies, negotiation of purchase offers and the other myriad of things which come with selling your home.
First, we will prepare a detailed market anaylsis of your home by analyzing comparable properties that have recently sold, as well as determining potential competing listings of other properties that may currently be on the market. Next we will help with home staging and suggest landscaping alterations which will help get prospective buyers' attention. We will advertise your home via online MLS listings, local publications and through a variety of other methods as well as possibly having your property featured as one of SkiHome.com's Featured Listings.
When it comes to negotiating a purchase offer from a buyer, we'll use our extensive knowledge and market leading expertise to ensure that you get a great price for your property. In addition to handling all of the paperwork, we will assist you with understanding the details of the closing process and any contract contingencies. Our goal is to make your home selling experience as profitable and easy as possible - and we will provide assistance every step of the way.
See our Seller's Guide to get your Free Home Evaluation, or contact us to get connected with a Seller's Agent.

Thank you for visiting SkiHomes.com!

The ultimate resource for Ski Homes & Snowsport real estate!